OUR VALUES

Integrity, Quality, Professionalism, Teamwork, Commitment, Accountability and Timely Services

MISSION STATEMENT

To be acknowledged as a team of recruitment professionals with the expertise to consistently facilitate an optimum result for both our clients and candidates

VISION

To provide an 'invaluable' service, create lasting relationships, innovate and create 'add value' recruitment process at every opportunity to contribute towards our stakeholders' future growth.

SUPPORT SERVICES

We provide over all management process, tenders evaluations, proposed project costings and budgeting, facilitate manpower trainings, and integrate all the processes with our manpower supply services to maximize the business...

Professional
SERVICE &
SUPPORT
Speed. Quality. Excellence.
ABOUT US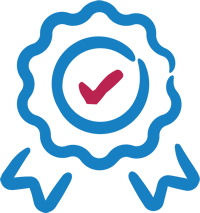 QUALITIES
RESPECT

We treat every individual with respect, in every interaction.

INTEGRITY

We promise what we can deliver, and we deliver on every promise.

PROFESSIONALISM

We are seasoned professionals, continuously educating ourselves preparing for the challenges ahead.

RELATIONSHIP

We believe in lasting relationships with our clients and candidates based on integrity and mutual respect.
TRUST

We believe in mutual trust with our partners and all stakeholder.

COMMITMENT

We are committed to provide solutions and solve the challenges our customers encounter

CONTRIBUTION

We provide an 'invaluable' service that greatly contributes to business success

ADD VALUE

We add 'innovative and creative values' to our recruitment process to further enhance the outcome.
ZULkiFL International is founded with the vision to be one of the most prominent player in Overseas Employment Promoters services and provide diversified recruitment services in all areas and nature of businesses. We help our clients to reduce the overall recruitments and manpower selections costs, accelerate time-to-market and give comprehensive guidance to our selected professionals to transform their personal and career lives. We also provide specialist management inputs and act as partner on behalf of our clients by make ourselves available for providing other appropriate support services to contribute towards our clients growth and market share.
We also help our candidates to make the right career decisions, enhance their personality, increase their self-awareness, suggest methods to boost their confidence level and help them to develop healthy and positive social relationships.
BUSINESS GOALS & OBJECTIVES
Provide Management Consultations Services to help our CLIENT to win Projects with in the specified tender scope with greater financial value

Provide added value services with Cost effectiveness without compromising Profit shares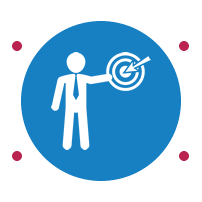 To achieve together with high transparency and specialist manpower inputs market sustainability and cost compatibility with industry competitors

To maximize the opportunities of our clients business growth by providing integrated Recruitment and support services.
OUR SERVICES

RIGHT JOBS FOR
RIGHT BUSINESSES

PRE-SELECTION
OF IDEAL STAFF

SCREENING OF
PRE-SELECTED
PERSONNEL

MAPPING
OUT CAREER
Costing & Budgeting
Stakeholders Awareness
Service level agreements
Project Management
Business support, from entry level to management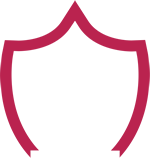 Training & Development
Business Plan Development
Strategies Development
Consultancy
Permanent and contract-based recruitment
In today's highly competitive and ever-changing technological market, hiring the right candidate can make the difference between success and failure of any organization mission in critical projects. ZULkiFL International bring wealth of experience to find and retain talents, understand corporate goals and cultures of our clients and match their needs for various levels with fully qualified, thoroughly screened and provide the best "PHYSICAL AND MENTAL MATCH" candidates. We can work with you to align our support services according to your organizations strategy, philosophy and goals. ZULkiFL International have crafted a delivery model that sources, screens and employs only the highest calibers candidates from a diverse pool in the best turn-around time.
INDUSTRIES WE CAN SERVE
Accounting and Auditing Services

Advertising and PR Services

Agriculture/ Forestry/ Fishing

Automotive Sales and Repair Services

Architectural and Design Services

Biotechnology/ Pharmaceuticals

Business Services - Support Services

Chemicals/ Petro-Chemicals

Construction - Industrial Facilities and Infrastructure

Energy and Utilities

Financial Services

Management Consulting Services

Sports and Physical Recreation

Staffing/ Employment Agencies

Transport and Storage - Materials

Wholesale Trade/Import-Export
WHY ZULkiFL INTERNATIONAL?
With the expertise and extensive experience, we bring to the table, highly confident recommendations and outstanding solutions. At Zulkifl International, we have desire to build a reputation through hard work, professional analysis, reliable, durable, fit for the purpose services in the field of overseas employments. Our foremost priority has always been complete dedication to stay committed with priority through our dedicated teams of professionals.
Support and Extended Services

We are completely independent and provide recommendation and extend help to provide through appropriate channels business and project management help to make our clients able wining new contracts and sustain the existing ones

Independent Consultants

There are many reasons for clients to choose us as an independent consultant which alternatively will boost their current business portfolio, we will make them able to earn more with value, advise in different areas of business to focus on, and incorporate our recommendations in their business module.

Delivering Sate of the Art Manpower Recruitment Solutions

At Zulkifl International, Customer satisfaction is the top most priority and its rooted in everything we do. The development we focused is unique in part of the world we operate thus excellence in every stage is must consequently the standards we keep must be outstanding.

Enhance Corporate Image and overcome obstacles

We understand the threats of any client may face due to their current infrastructural, geographic and financial constraints. We identify all such scenarios and provide innovative concepts through our integrated overseas recruitment mechanisms that alternatively help our clients in both business growth and retention.